On My Wishlist is a fun weekly event hosted by Book Chick City and runs every Saturday. It's where we list all the books we desperately want but haven't actually bought yet. They can be old, new or forthcoming.
This week I heard of two books that I am beyond excited for. First and foremost:
There is no cover or summary for this book but I'm sure you all know what to expect...
Unwholly
by Neal Shusterman
Sequel to Unwind!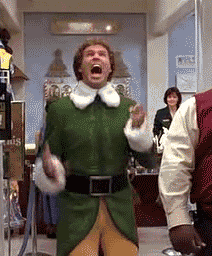 by Hillary Jordan
When She Woke is, in its simplest terms, a futuristic retelling of The Scarlet Letter. This sophomore novel from Mudbound author Hillary Jordan takes Hawthorne's classic several steps further, turning it into a pointed, blunt warning about the consequences of an America run by the church, not the state. Hannah Payne is sentenced to sixteen years of melachroming for aborting her child. Instead of bearing a scarlet "A" like Hester, Hannah's pigment is dyed a stop sign red, leading her to endure an ostracizing societal punishment as well. Jordan seamlessly interweaves the back story of Hannah's relationship with her unborn child's father; their relationship is sudden, passionate and the short interspersed flashbacks enhance the story and Hannah's spontaneous personality. While she stumbles through rebuilding her life, her sudden decisions in moments of trouble are made with confidence and determination. Jordan purposefully makes the story about Hannah's journey by keeping her secondary characters exactly that - secondary. Although they may guide and assist Hannah on her path, the decisions, character-building, and strength all come from within. Hannah is ultimately responsible for her future and she takes full responsibility for her past. While some readers may balk at Jordan's political and religious messages, the story of owning our decisions and actions is the focus of this engaging tale of redemption.